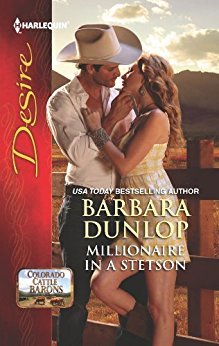 BOOK 4 | Colorado Cattle Barons | April 2013​


Keep your secrets under lock and key...

One woman has the power to destroy his family and Sawyer Layton is out to stop her. Even if it means the millionaire must don a Stetson and track Niki Gerard all the way to Colorado.

But he didn't count on the gorgeous Niki having trouble of her own. She's hiding out on her family's ranch, desperate to find her mother's scandalous diary—the same diary Sawyer's after. Worse still, she's quicker to the truth. Cover blown, there's only one option left: work with Niki—and try to keep his hands to himself.